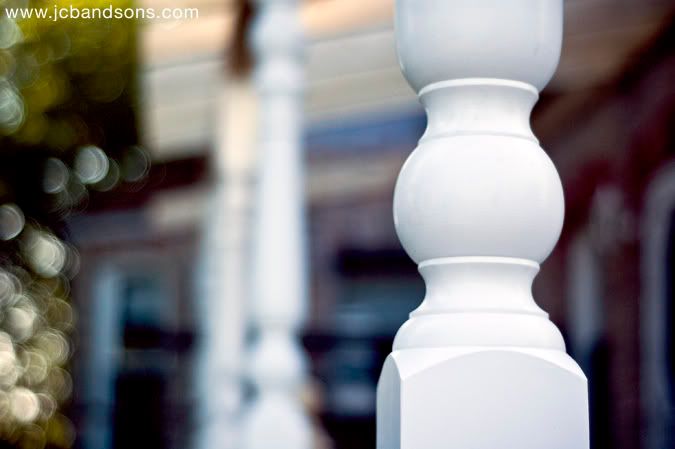 The veranda in Priceville is coming together! The posts Chris Simmonds made look amazing installed
and the rafters are up!
The barn board sheeting will be installed next to give a rustic country look from the inside of the porch. Then beautiful custom spindles will be installed once Chris Simmonds is finished custom turning them!