DURHAM MOBILE HOME - RENOVATION INSIDE & OUT | NEW PRESSURE TREATED DECK.
Tim Atton has been giving us a hand to get this project wrapped up before I head to the Ukraine for a couple weeks. We were building the ramp to make this mobile home completely wheel chair accessible in the
.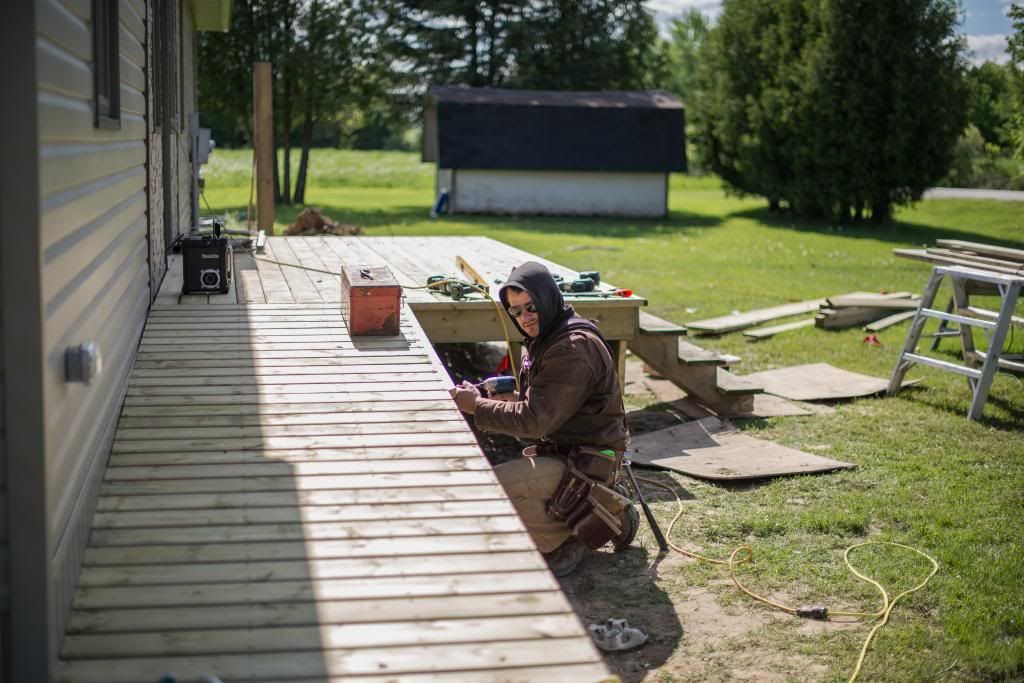 Here we are adding the bull nosing to finish off the perimeter of the deck and ramp.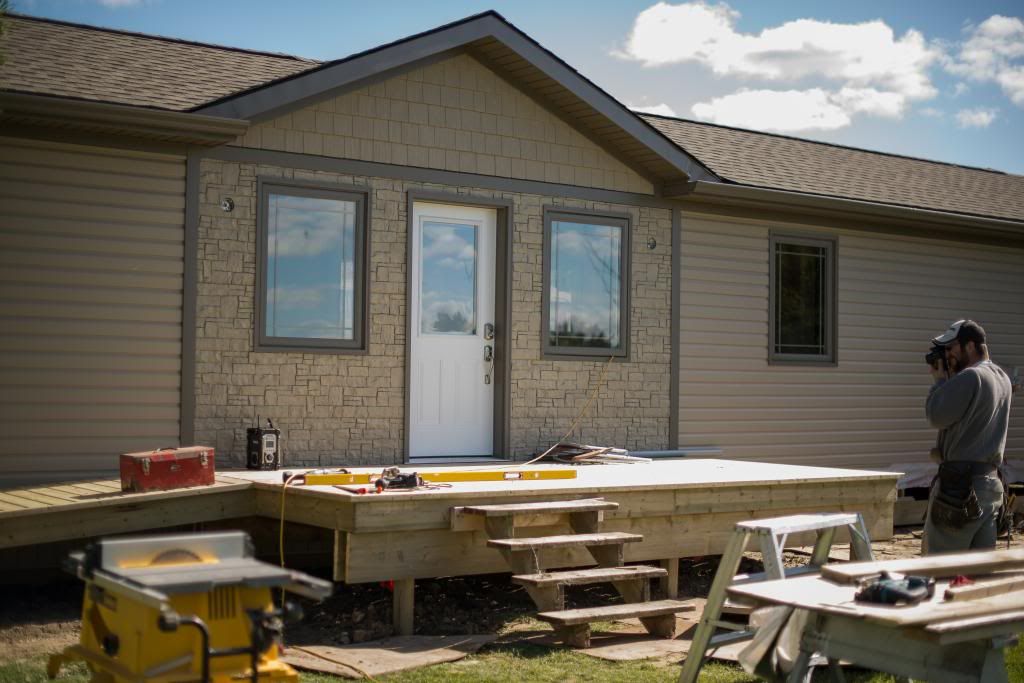 We installed new Strassburger Windows and Doors and new
Soffit and Fascia along with
.
installed the new Aluminum Eavestrough. Now all that's left is the skirting and railings. We will be moving inside tomorrow to complete the kitchen and trimming.