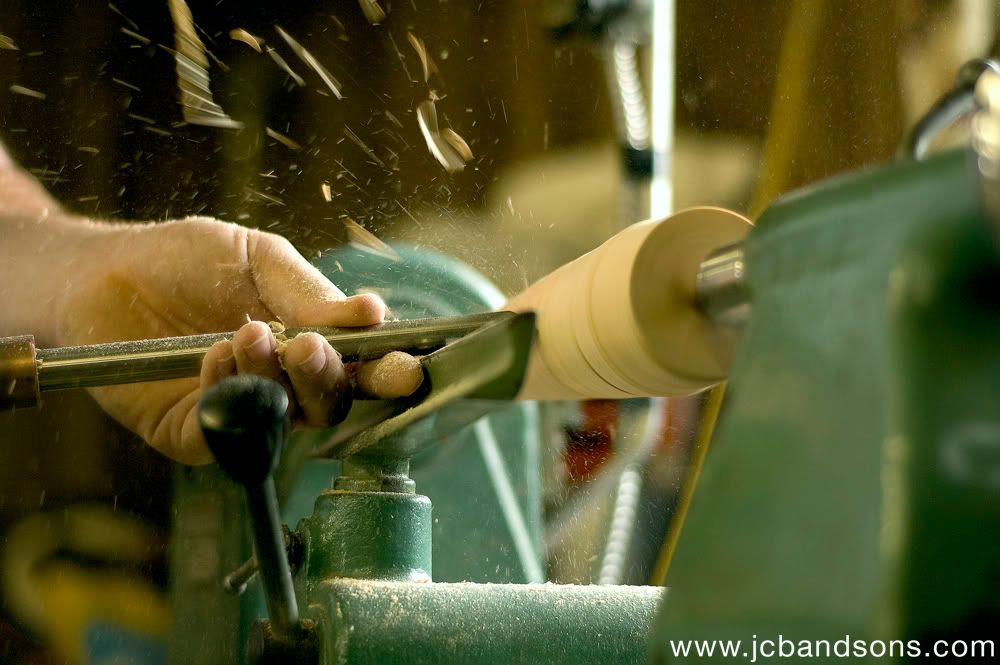 Christian Bender was working in the shop on the wood lathe doing some wood turning for JCB & Sons. It seems as though there is always lots of woodworking to do with the previous popular projects being custom fireplace mantles, custom stairs, cabinets, and an assortment of different custom trims.
If you are interested in wood turning the boys highly recommend Chris Simmonds just south of Durham
. He is actually working on some porch posts for our latest job.