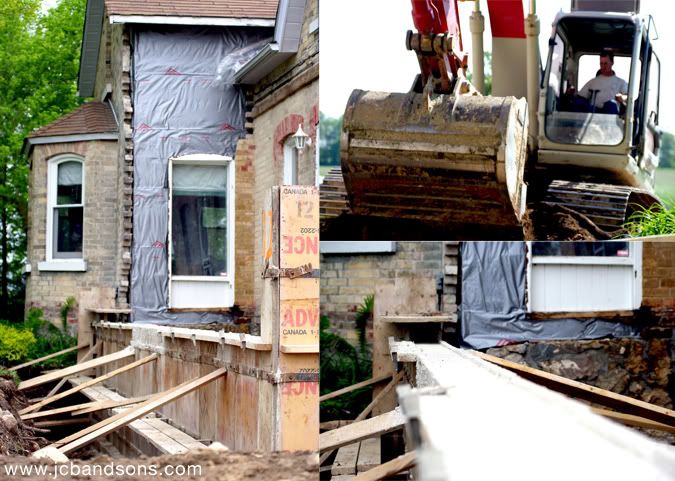 These are the photos of the forms going in for the veranda base. Grey Bruce Construction helped with this process
.
As we were saying earlier, the old veranda base became weak and sunk into the ground due to no proper sauna tubes or foundation. The new base will be on top of this foundation wall with a concrete cap poured on the top by Christian Bender and the JCB & Sons crew.
Also, you can see the one wall of brick removed on the main house. This was due to deteriorated mortar from a leaking roof. The new roof pictures, new brick wall, and finished veranda photos will be up soon!